Once back from Machu Picchu and having regained my senses of this magnificent journey in the lost city, I set off to discover the Humantay lake before going back to visit the archaeological sites of the sacred valley.
Whether on Google or the travel agency signs in Cuzco, the photos of the lake are magnificent with a blend of breathtaking colors! This made my expectations very high!
As during the visit of the rainbow mountain, the day was very long. Many hours of bus and walk to reach the lake and enjoy its splendor for one and a half hour (it's still better than the 30 minutes at the rainbow mountain!), but it was worth it!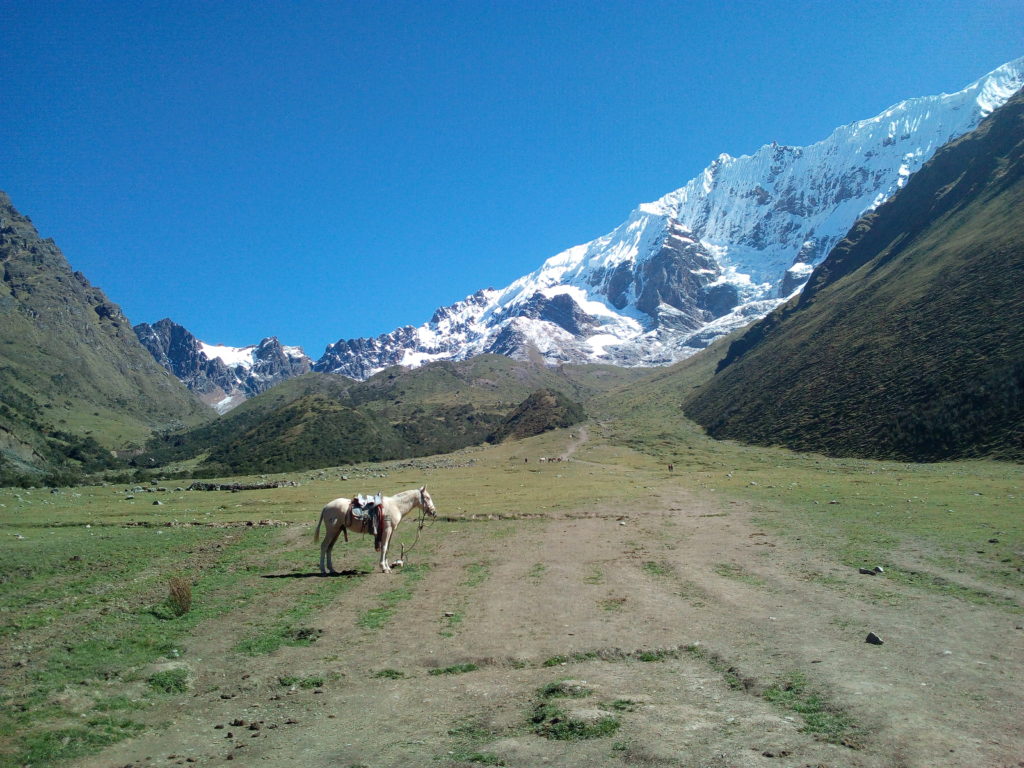 The Humantay Lake is high up between the Ticarguay and Salkantay mountains (4200 m altitude), two mountains as high as fragile, which protect the area.
You can visit it alone with a day tour or go through there by doing the Salkantay Trek. Indeed, this 5 days trek begins with this region and you can visit the lake the first day, before reaching Machu Picchu 4 days later.
The visit costs in the agencies between 80 and 100 soles for some (20 to 25 €), but having expressed my dissatisfaction with a tourist agent about the rainbow mountain tour (bad guide, latecomers not controlled, food poisoning …), I managed to negotiate my trip for 60 soles (15 €) with admission ticket included (10 soles), which makes the day a bit more pleasant! ☺
The lake can reach 21 m deep, you can fish trout up to 30 cm long!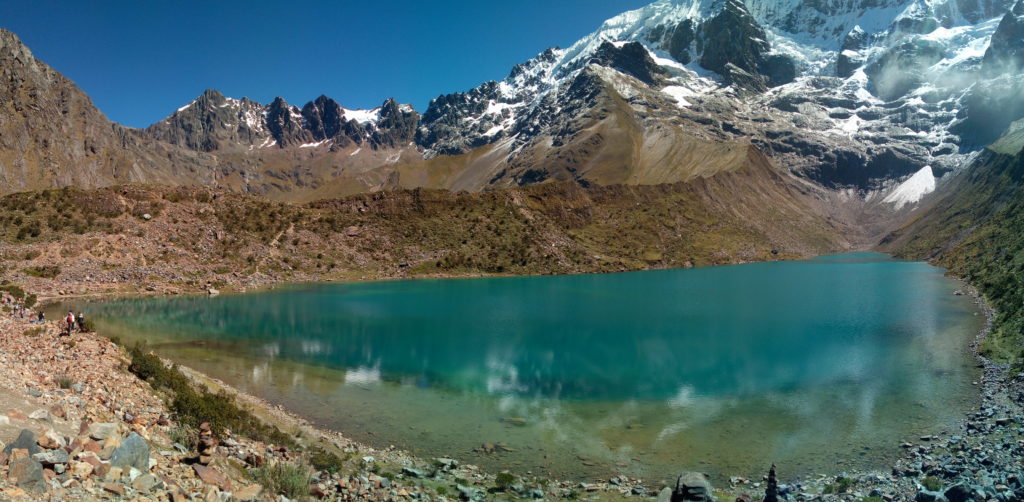 The water owes its beautiful colors to the algae that reside there, and what is great is that the colors vary greatly depending on the height and the perspective we take, it's just exceptional.
The reflection quickly goes from blue to green, with tips of purple!
The lake tour is probably not the most famous activity to do in the Cuzco area, but this little corner of paradise is one of my absolute favorite places, and I will come back! ☺
Pura Vida!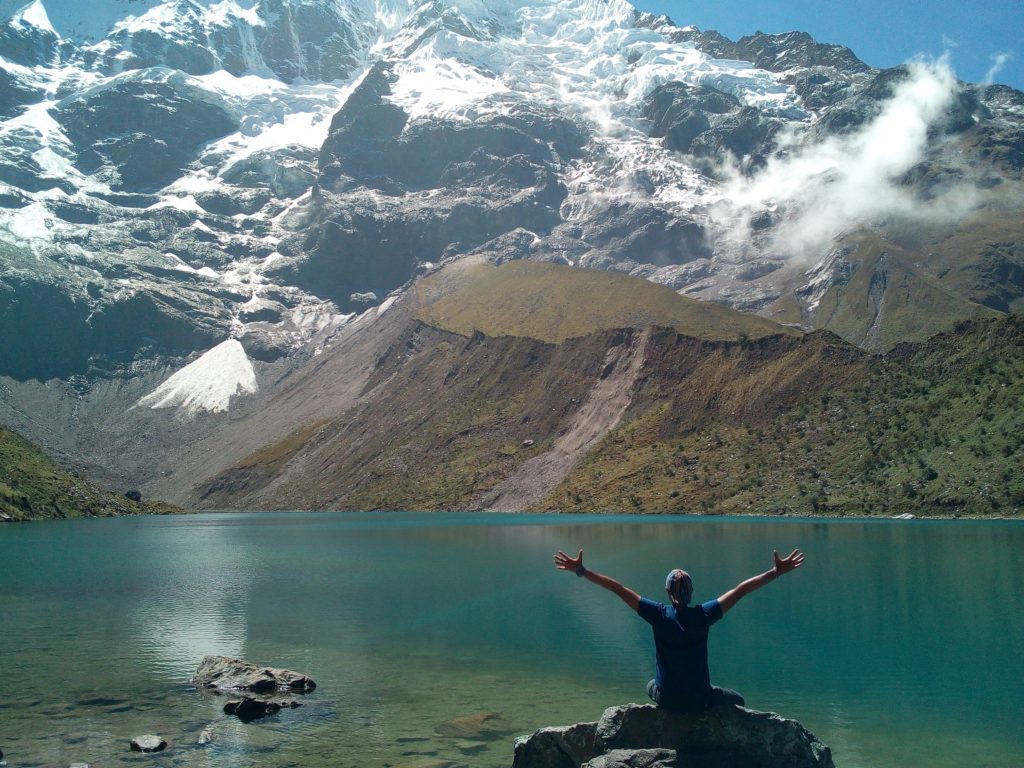 Here is the course of my day
5:00 : Bus departure from Cuzco
8:50 : arrival at the restaurant in Soraypampa at 3,880 m altitude (for breakfast, end of the bus trip)
9:50 : departure, 3km of pure climb (each at his own pace)
10:30 : Arrival to contemplate the splendor of the lake, the ambient calm, the glacier that feeds it, the colors that evolve each time we change of perspective.
12h15: descent of the 3 km to return to the restaurant
13h15: lunch in Soraypampa and return to Cuzco (18h30)