After almost a week in the capital Oaxaca, I took the direction of the south with a short stopover of one night in San José del Pacifico, a village located in altitude, in the mountain. The place is nice but the cold, rain and fog quickly made me flee to the southern coast to enjoy a few days in the sun.
So here I am in Mazunte!
The Pacific coast is nice but we didn't come here to look for the paradisiacal beaches of Yucatan. Mazunte is a small village, where there is a very hippie atmosphere, with some restaurants in the streets and bars on the beach. So I chose to settle in Mazunte and visit the different beaches from there.
And as expected, it's not a calm turquoise water that greeted me.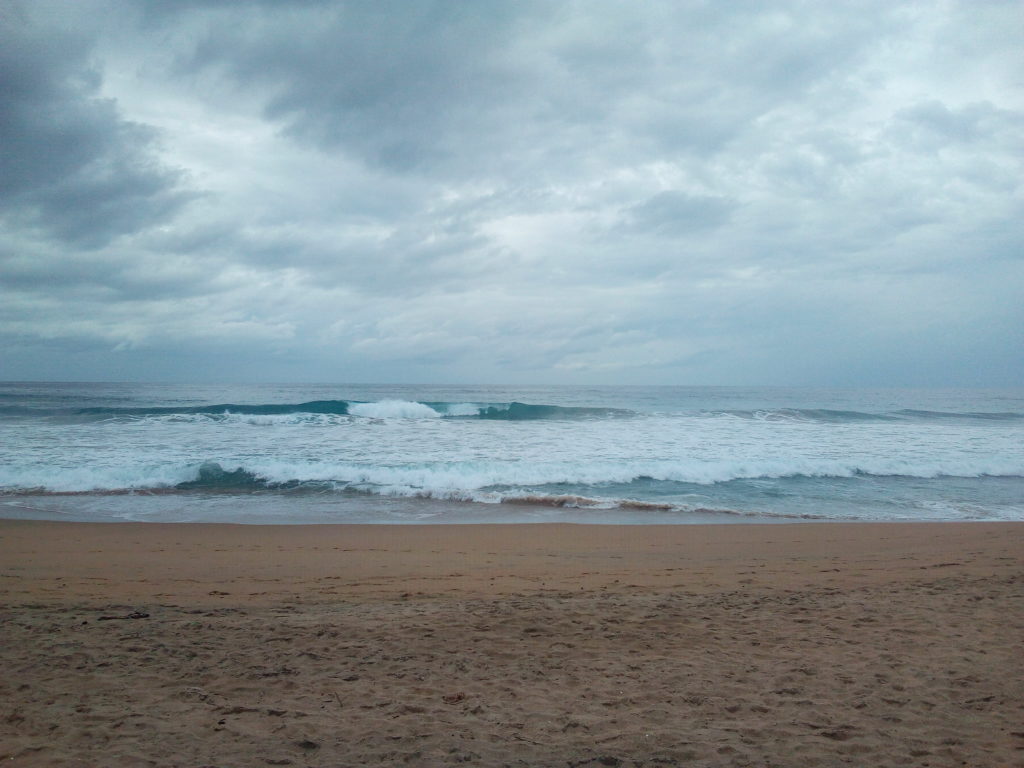 Here the waves are high and powerful, and the flag is often red. The place is even a major attraction for surfers looking for adrenaline peaks.
We bathe here more to play with the currents of water than to look for a turquoise and peaceful one. All this in front of coconut palms and bar-restaurants huts that line the bay.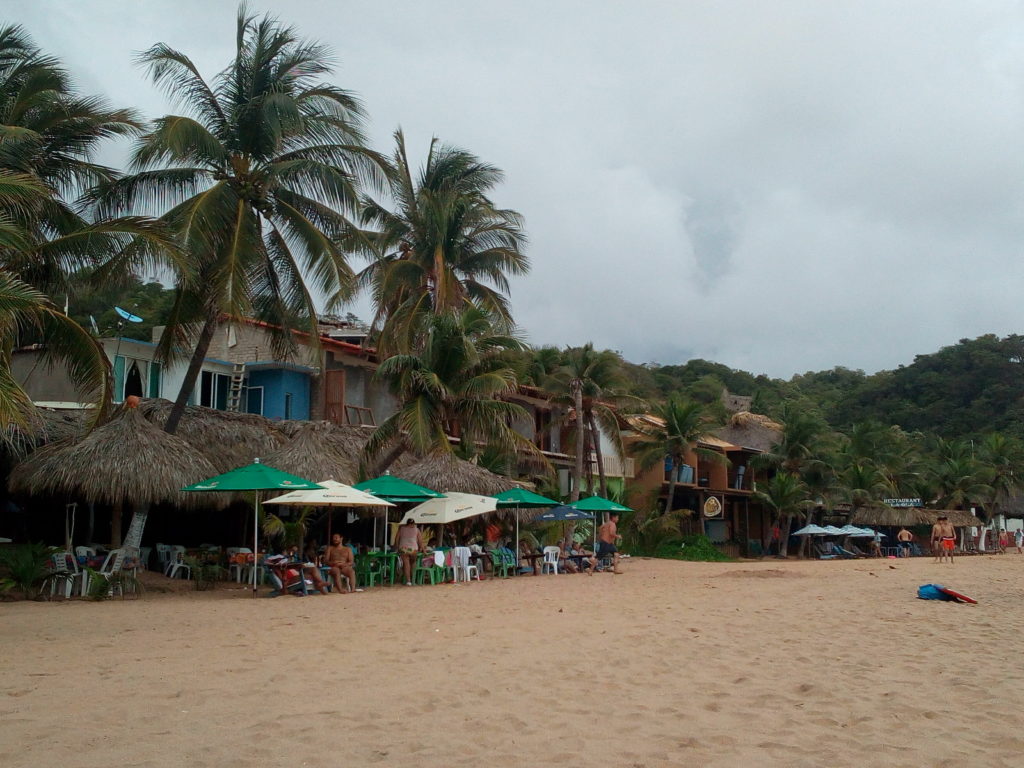 From Mazunte, it is possible to enjoy the sunset in Punta Cometa, accessible from the beach or from the village road; which it is in my opinion the best spot to enjoy the atardecer.
San Agustinillo
The beach of San Agustinillo is located less than 2 km from Mazunte, which can be done on foot or aboard a mini-van for 10 pesos (€ 0.45). There too, there are rocks, waves, and surfers. But what is nice here is that we quickly flee the crowd, the beach is less touristy, and there are more locals than in Mazunte.
Zipolite
Located 4 km from Mazunte, Zipolite is another easily accessible village, known for its nudist beach. I went there around noon, before joining Puerto Escondido. The setting is nice, but the weather was capricious, the few people I saw were almost all men and the sea was very agitated. I didn't stay for a long time and I quickly returned to Mazunte to take my stuff and go to Puerto Escondido.
Puerto Escondido
Puerto Escondido is undoubtedly the most famous place on the south coast of Oaxaca. The most touristy and the most frequented too. I spent my last night on the coast, in Punta Zicatela. There I went to the beach; the sea was much more agitated than in Mazunte, with even more surfers!
But this hostile beach has given me one of the highlights of my trip! Two other travelers offered me "to go see turtles", we started walking without knowing what to expect and we discovered another beach dotted with beautiful rocks just for us!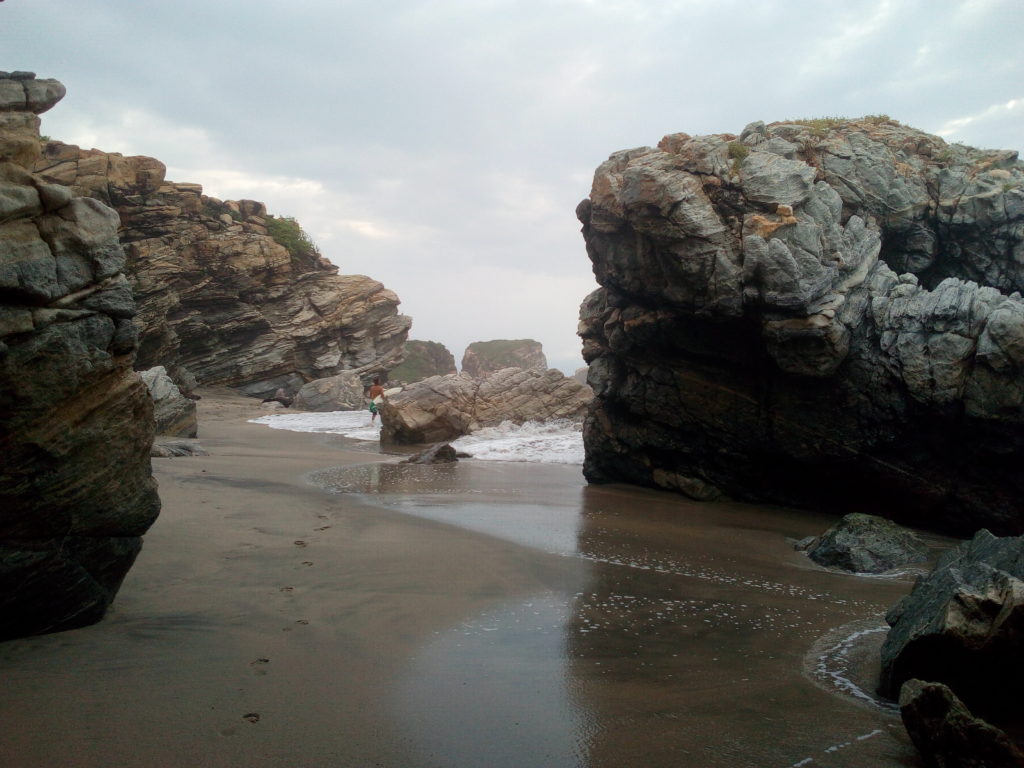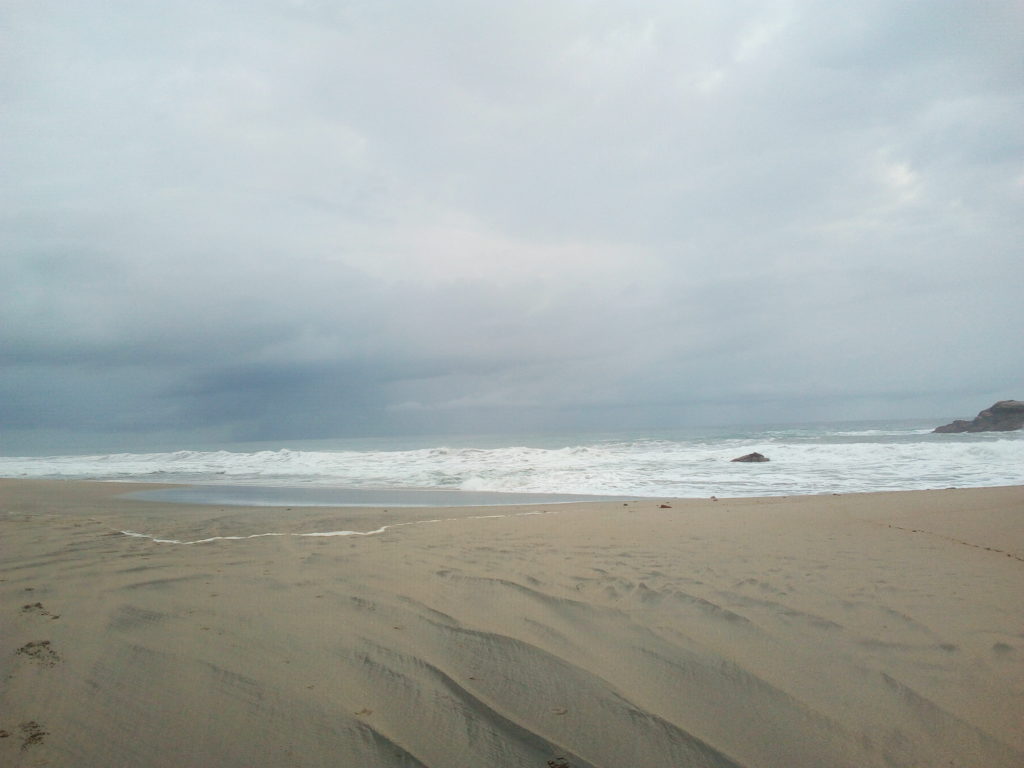 We thought we had seen everything but it is on arriving at a corner bearing the logo of a turtle that we discover the biggest surprise. Two basins with dozens and dozens of baby sea turtles, pending to be released in a few minutes in the ocean!
A guy came to recover the basins, drew a line in the sand 7 meters from the shore and released them. There we had a baby turtle race for their first moments in their natural element!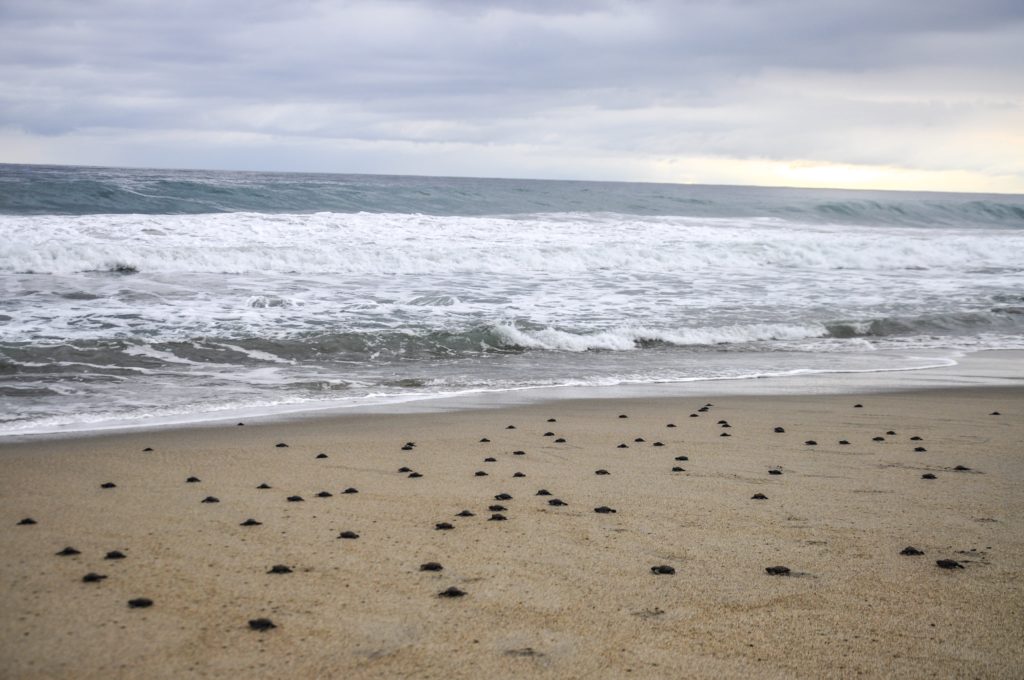 But the ocean was rough; these poor creatures were making a huge effort to dive in while the waves were pushing them backwards! It took a moment for everyone to be in the water. It was really magical, a continuous goose bumps!
About tips
Accommodation
In general, Mazunte is the best option for housing. There are good hostels at fair prices, and plenty of restaurants and shops.
I personally stayed at the Hostal Luciérnaga, which had a promo 160 pesos including a great breakfast, with a cool atmosphere and a nice team.
In Puerto Escondido, I lived in a great new hostel with a beautiful setting, the Gallo del Mar (250 pesos/night). But I also recommend the hostel Buena Onda which bears its name and is cheaper (150 pesos/night), where I couldn't find a free bed but whose owners Pierre and Simona are incredibly kind! !
Transportation
Each of the villages is small and everything is done on foot. To move between Mazunte, Zipolite, and Puerto Angel, it is possible to take a public transport for 10 pesos (0,45 €).
To get to Puerto Escondido, take a van from Choputla or get to San Antonio and take a bus to Puerto Escondido (42 pesos).
Food
During the day, some ladies walk on the beaches offering tamales and other delicacies at very good prices (30 pesos for 4 tamales).
The La Empanada restaurant is a great place, which specialties are pizzas, papas al horno, and homemade banana cheesecake (although the portion is small for 45 pesos).
I highly recommend the restaurant Brisas del Mar in Puerto Angel, which specialty is freshly caught seafood, octopus is as good as baked shrimps! I do not know with what sauces and spices they prepare them, but it's a treat!! The prices are also correct, counting 250 pesos (11 €) for one of two are very rich dishes.
Finally, for the most gourmet; the bakery La Baguette offers very good desserts at reasonable price.
Pura Vida!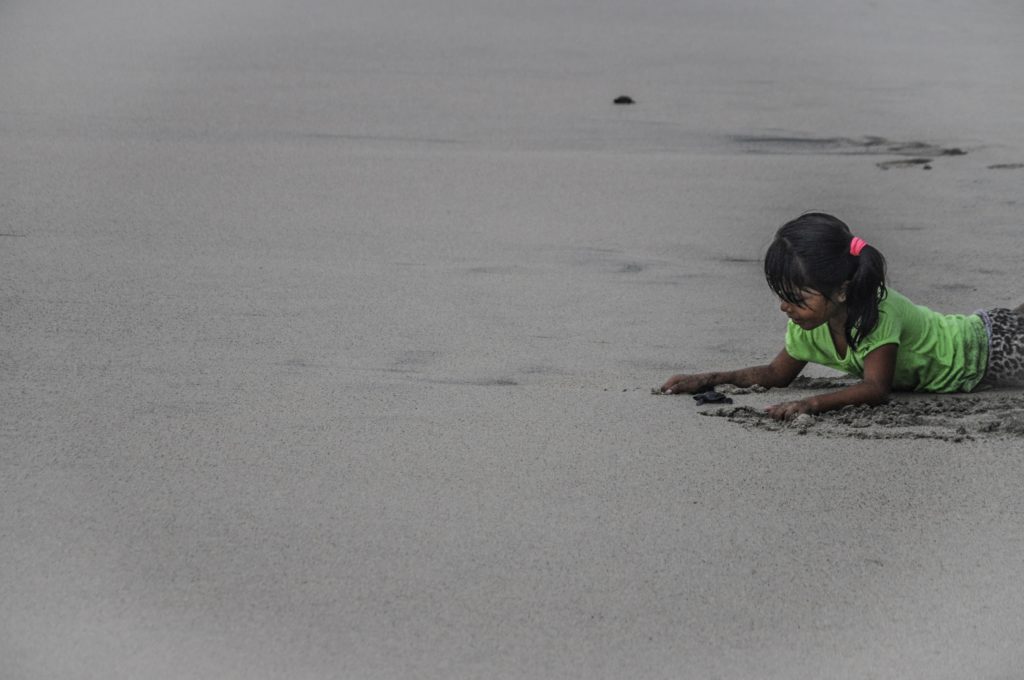 To find all my articles related to Mexico, follow this link.