Back on earth after an unforgettable stay at the Galapagos, I ended my trip in Ecuador with a stay in a completely different but no less pleasant environment! Let's go to Puyo and the Amazon jungle !!
In search of an experience in the jungle a little less touristy than those offered by agencies, I came across this ecotourism project and went to spend 3 nights with a native family, contacting them directly; without any intermediate.
I called Bosco by phone and we agreed on a date and time of arrival, and there I went!
Once arrived in Puyo (5 hours by bus from Quito), I had the pleasure to discover that I was welcomed not by one person but by 6!
Denise, Bosco's wife, met me at the bus station with her children Alina, Kahedj, Ariel, Nazareth and her granddaughter Abigail.
We went shopping then we took the bus to arrive 50 minutes later to the village.
We met the husband, Bosco and his father Carlos, initiator of the project years ago.
Carlos comes from a Shuar community, but has settled for decades in the middle of 36 Quichua communities.
Once arrived at the village, we had to cross the river to reach the huts, with a rather original system! 😊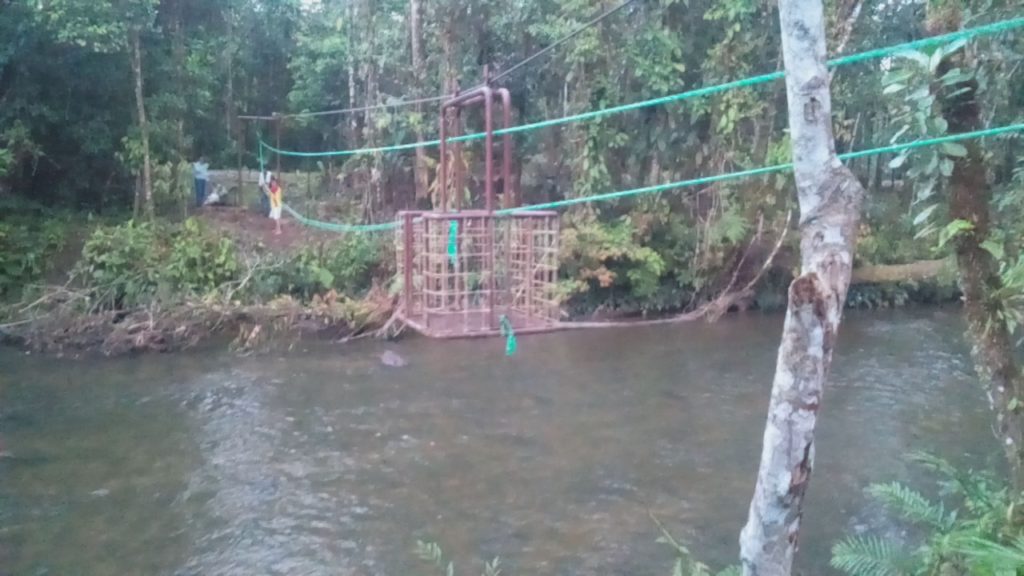 The nacelle is indeed the means of transport of men and goods from one side of the river to the other.
I met a couple of Spaniards also freshly landed. As soon as we put our backpacks in the room a football game is improvised with Ricardo, Nazareth and Ariel while Denise and her daughters prepared the dinner.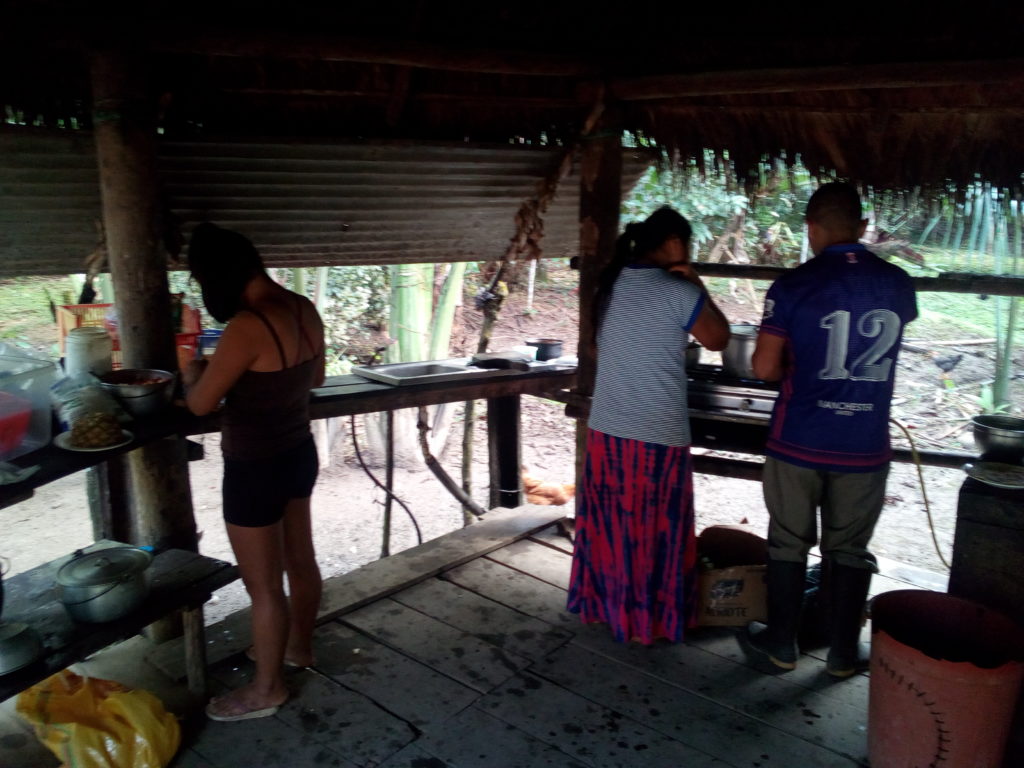 Once the night has fallen, we've eaten our chicken rice with tomato and avocado, and it was time for Bosco's family to rest.
It was only 19:45, a little early for me and my Spanish mates. I took advantage of the evening to write these lines, and took out my card game and taught them to play Rami.
22:30, it's time to go to bed, the day will be long tomorrow, better be in a good shape to walk in the jungle for hours!
The two following days, we walked a lot in the jungle, passing from the primary forest to the secondary forest. It was the occasion to discover several types of medicinal or toxic plants, and look for some animals.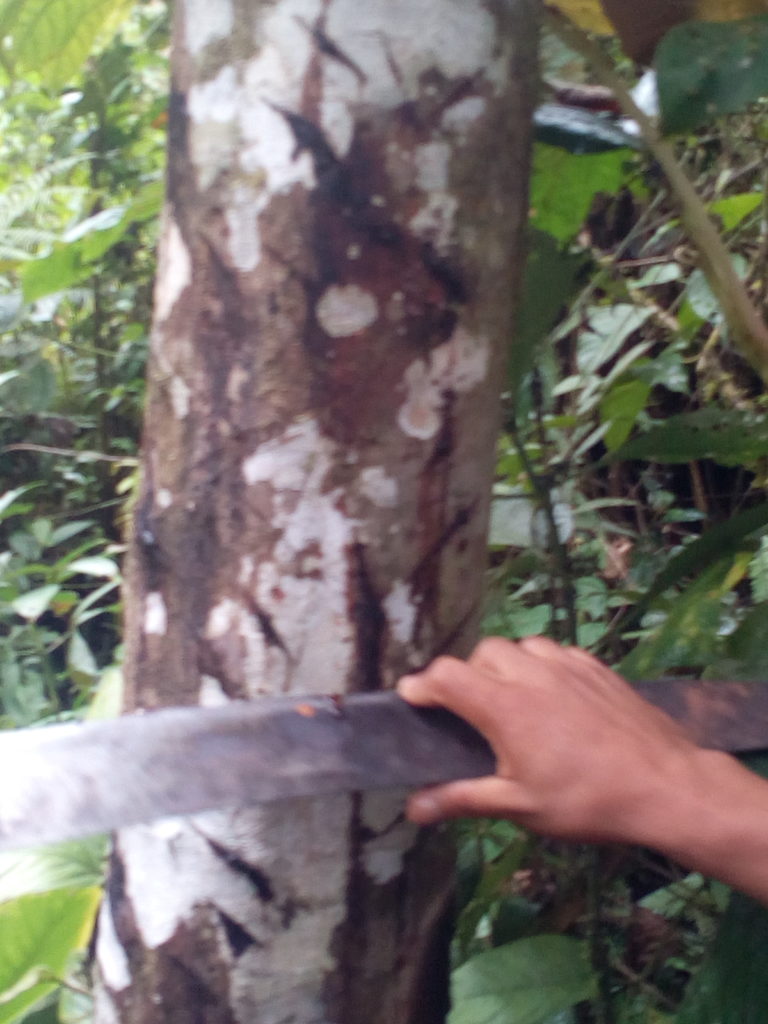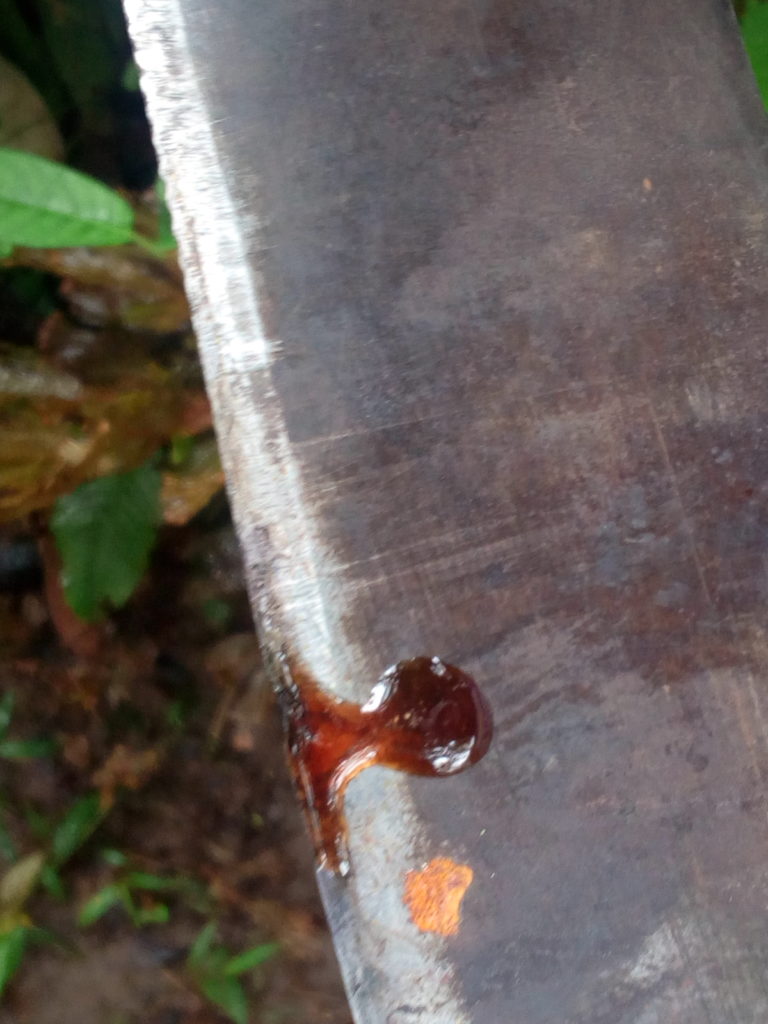 Concerning the animals, I should say that we were pretty lucky!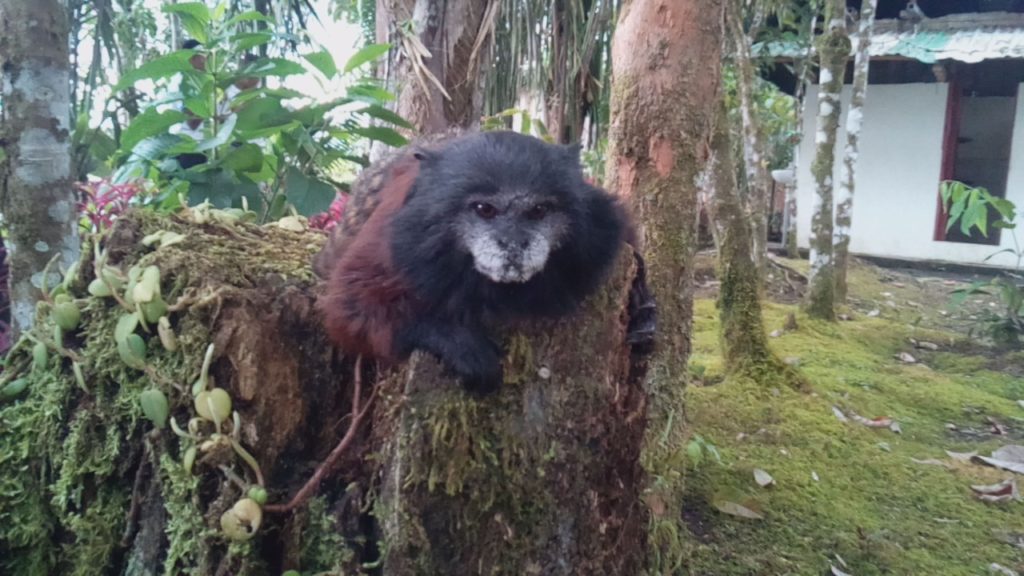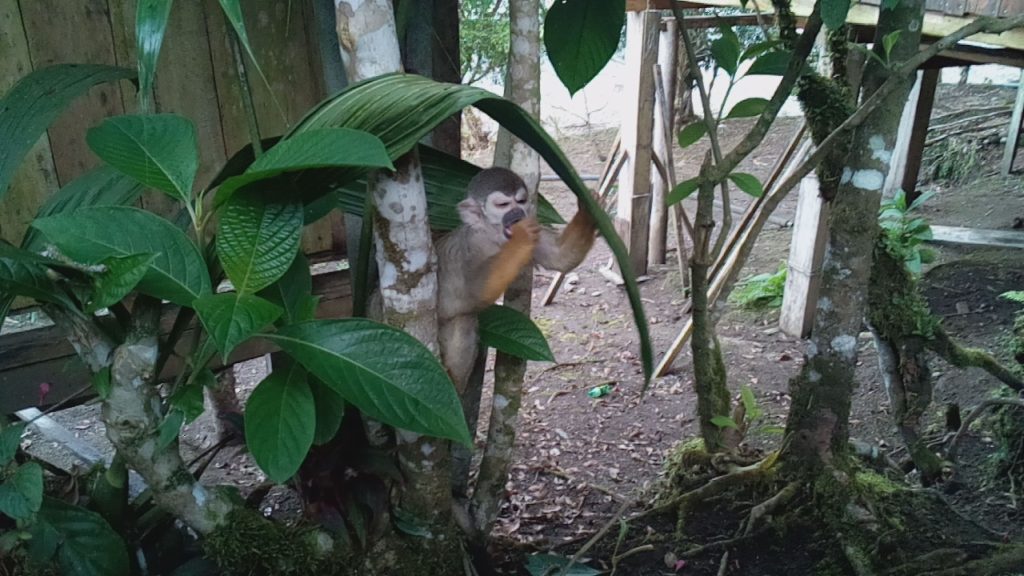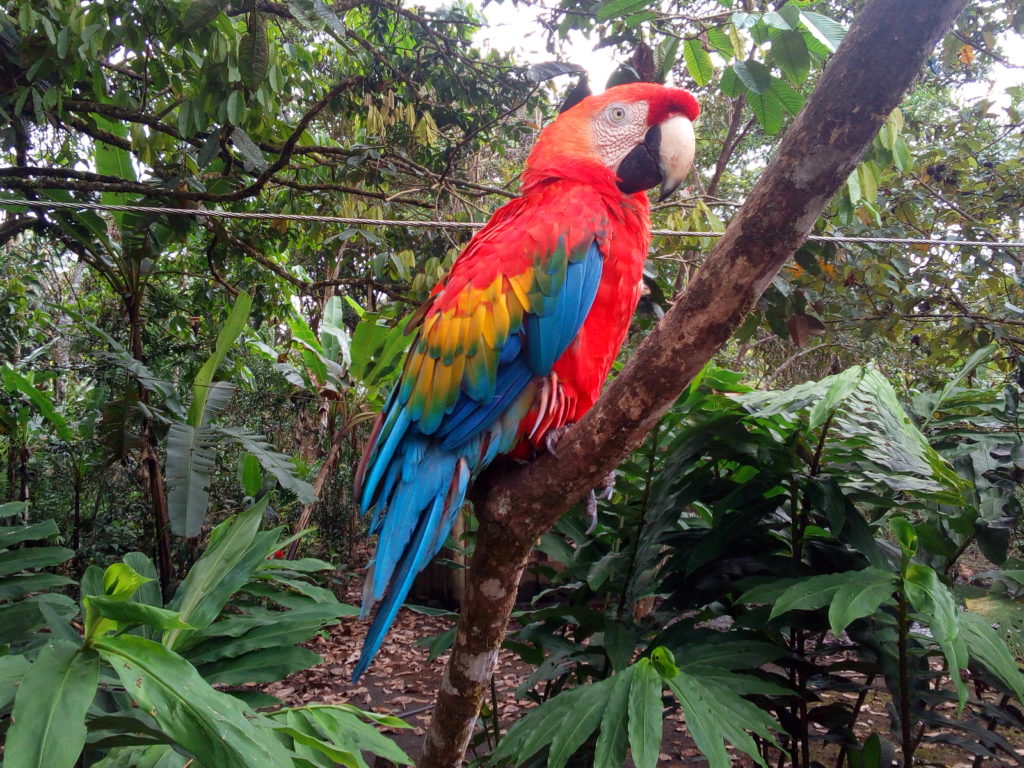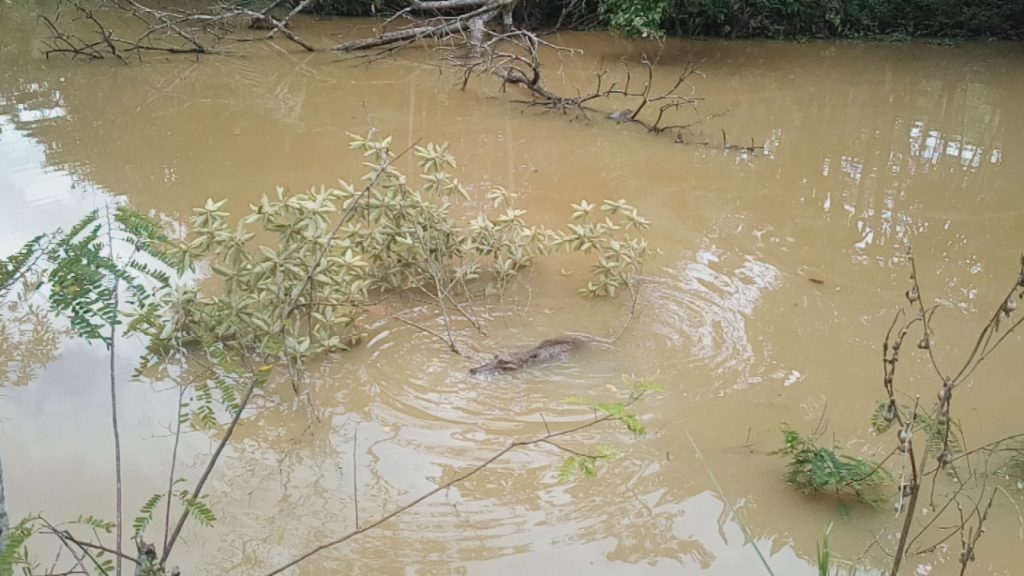 On our way we sometimes found swings, with a breathtaking view of the jungle and the Pastaza River!
On the last day, we went fishing for fish by hand! Bosco took plants from the family of barbasco, toxic to fish, which he positioned in rocks in the river. The barbasco drugged the fish that became much slower, Bosco caught them, killed them, and put them in a bag in order to grill them later.
Nous n'avons malheureusement pas pu profiter du festin, car c'était
Unfortunately, we couldn't enjoy the feast, as it was already time for us to return to leave under a torrential rain.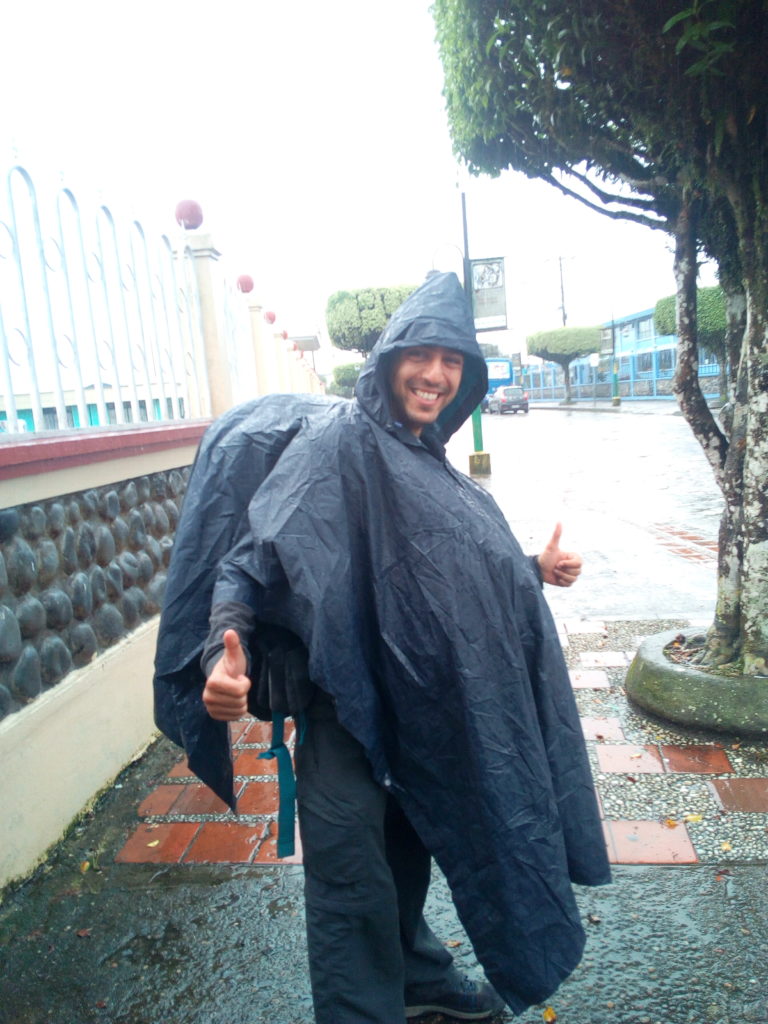 These 3 days have passed at an incredible speed. This experience with a Quichua family has been very different but complementary to the exploration of the Bolivian jungle in Rurrenabaque, something to do again and again without moderation!
Pura Vida!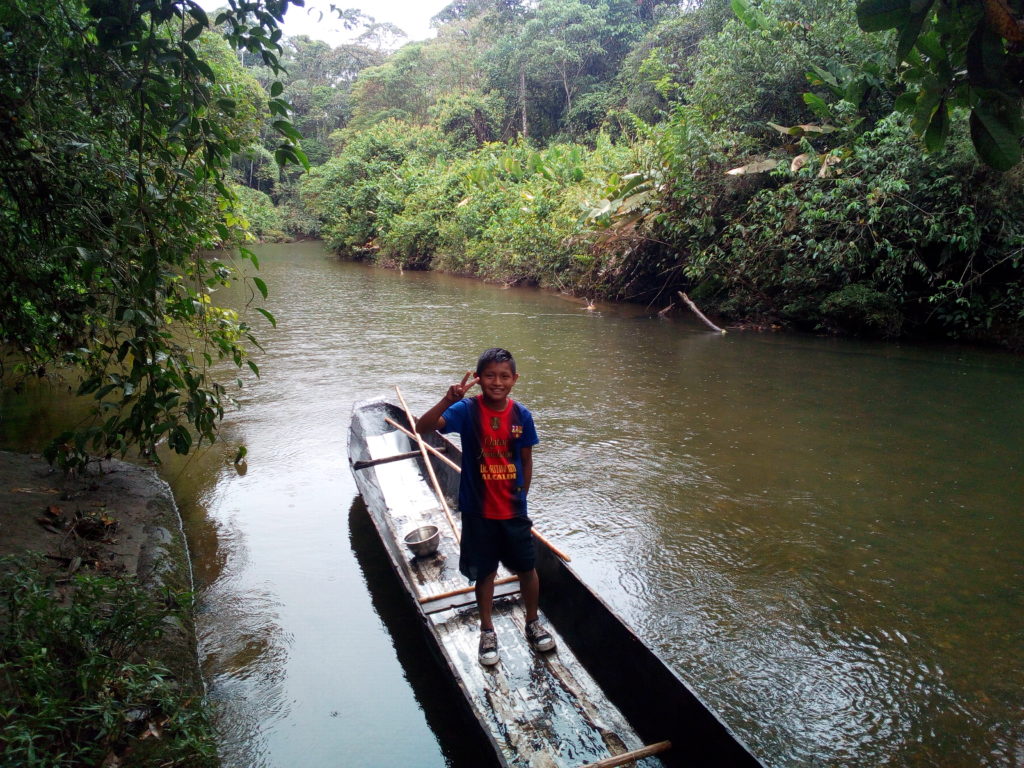 About tips
The stay lasts 3 nights, and costs $ 35/night.
To find out more about Bosco's family, visit their website (created by 2 Belgian visitors) www.ecoiwia.com.
There is a mail contact section on the site, but the family consults it rarely, since there is no internet in the village. You'd probably have to call directly Bosco at 09.69.38.18.69 (call sign +593)